LEGALLAIS & Art
---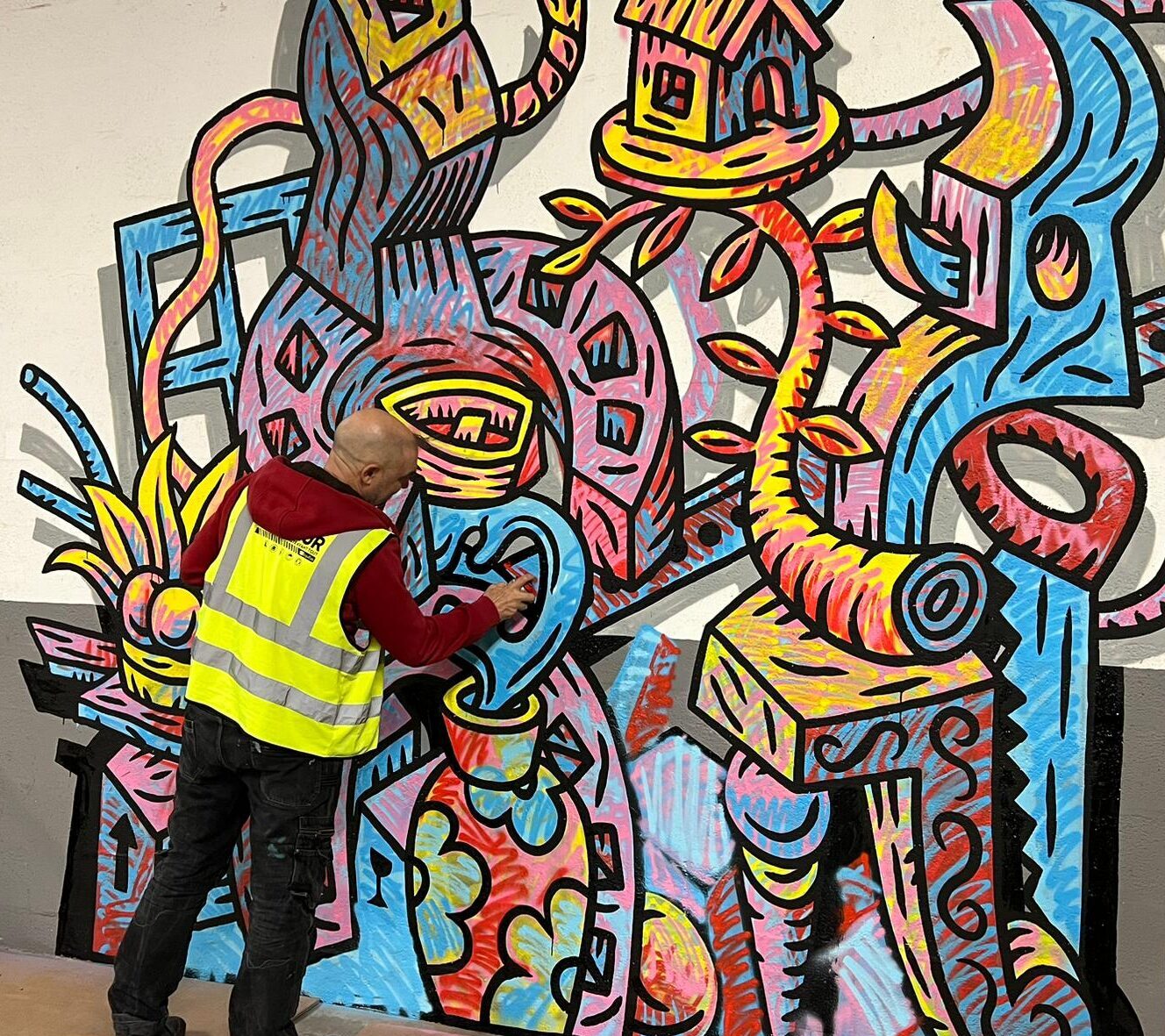 An artistic culture
It all started in 2011 with catalogue covers that change and stand out, a decidedly offbeat artistic imprint in the world of the building market. This has several advantages: federate our internal and external stakeholders around a common vibrant project and promote ART, ARTisanat and our ARTisan customers. The idea is also to make art lively and accessible to all, and to share it.
Internally, the exhibition and creation of original works of art on LEGALLAIS' premises encourages cohesion among employees and involves them in unifying events. Externally, LEGALLAIS stands out with a different and unique approach through a strong identity on and outside our walls. A new story with a contemporary artist is established each year, inspired by a new graphic style, with a single aim: not to be just another catalogue of just another company. LEGALLAIS is LEGALLAIS!
"Artist and artisan, it's just a question of letters": Chanoir
The artist of the year
Speedy Graphito uses all forms of expression to create through his work and over time, a universal language imbued with the spirit of the times. Developed by theme, its exhibitions follow one another offering ever new and surprising universes. Constantly evolving and reinventing itself, its trademark is that of a joyful and profound art, with often bright colors, in which it jostles our systems of perception in a playful and ironic way. In this process, he does not hesitate to appropriate and divert all the imagery of popular culture, superheroes, even brands, thus achieving an almost systematic deciphering of our collective unconscious.
Discover the world of Speedy Graphito : http://speedygraphito.free.fr/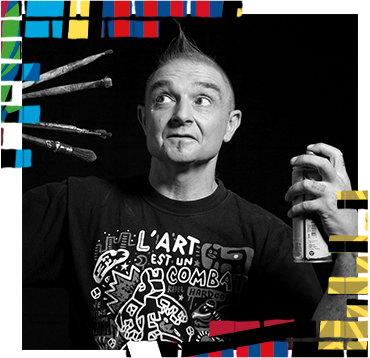 A shared passion for art