The company
---
LEGALLAIS, a company committed to you and with you!
LEGALLAIS has been the leading independent distributor of products for the building finishing work market, aimed at building professionals, for over 130 years and offers the widest range of products on the market: over 60,000 references in 9 business areas, 600 suppliers including LEGALLAIS' own brand and exclusive brands, all delivered in the shortest possible time. Every day, over 15,000 parcels are shipped throughout France and beyond to support our customers on a daily basis.
Sized somewhere between traditional regional companies and international groups, LEGALLAIS has a specific market approach and centralises its resources based on a model combining distance selling and local selling with the human being central to its organisation.
With a shareholder base refocused around the long-standing family group, top management and the chairman, LEGALLAIS remains an independent company, where 5% of the company's capital is owned by the employees through the opening up of its capital.
Our business
Distribute the widest possible range of products on the market, throughout France and beyond, in the shortest possible time and to provide our professional customers with the highest level of service.
Key figures

Over 130 years
of history with you

A turnover of over
€400 million

600 suppliers
including 1 own brand

4 service sector buildings
, i.e. over 9,000 m² of floor space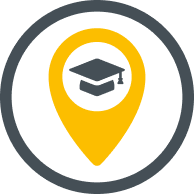 1 new service sector site
with over 7,500 m² for 2024

45 000 m²
of logistic warehouses

26 points of sale
+ 2 PPE showrooms

1,300 staff
, including 800 sales representatives

over 100 staff hired each year
LEGALLAIS is above all a company with a human touch with shared values and a strong corporate culture. In 2018, LEGALLAIS became the first company in Normandy to be labelled "a great place to work" by the independent Great Place To Work organisation. This label was obtained again in 2021, thereby confirming the actions implemented by top management to encourage well-being at work and benevolent management.
LEGALLAIS has always placed job satisfaction at the centre of its priorities, aiming to make all employees proud to work for a highly reputed company that creates shared value.
"For more than a century, our Norman family business has been firmly committed to a vision of modern growth that is responsible for its environment. Our daily actions are permanently marked by our unwavering belief in the ability of employees to contribute to performance provided that we respect them and value their initiative and curiosity."