Legallais Sailing Team 2021
---
THE LEGALLAIS SAILING TEAM: 5TH IN THE CLASS40 CHAMPIONSHIP IN 2021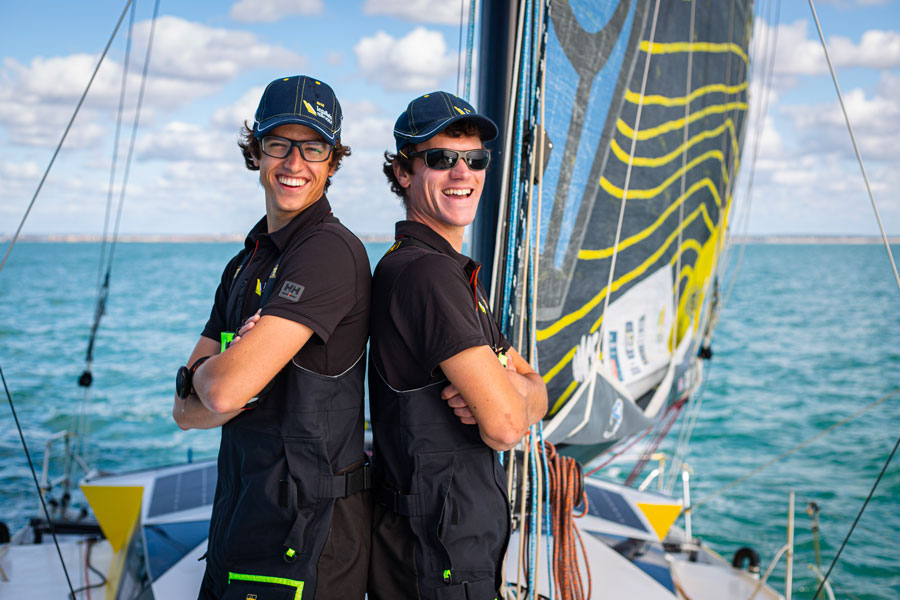 2021 season awards
CIC Normandy Channel Race
May 2021
Departure from Caen
Distance : 1,000 nm
Classement : 8th
Durée : 4 days, 23 hours, 345 minutes and 50 seconds
June 2021
Departure from Sables d'Olonne
Distance : 2,540 nm
Classement : 6th
Durée : 14 days, 11 hours, 54 minutes and 18 seconds
August 2021
Departure from Cherbourg
Distance : 695 nm
Classement : 10th
Durée : 3 days, 11 hours, 25 minutes and 16 seconds
November 2022
Departure from Le Havre
Distance : 4,500 nm
Classement : 8th
Durée : 22 days, 4 hours, 17 minutes and 22 seconds
THE TEAM
CASENAVE-PÉRÉ Pierre
Skipper
Born in Caen, Pierre made his first tacks in the Barneville-Carteret harbour, facing the Channel Islands. He was educated in Caen, Paris, and then London, and continued his higher education at Columbia University on the other side of the Atlantic. In 2019, he took a gap year to train, qualify and participate in the Mini Transat. This solo transatlantic race allowed him to discover the job of skipper and confirm his passion for the open sea.
He holds a Master's degree in Operations Research and is interested in data analysis and decision making.
Reduce
BLOCH Kévin
Co-skipper
Originally from Grenoble, Kevin started competitive sailing at the age of 10 and honed his skills at the Aix les Bains club. In search of a more intensive sailing programme, he enrolled on a course combining sport with academic studies and took part in several international 420 competitions in high school. He then joined ENSTA Bretagne, where he sailed on a variety of craft while completing an engineer course with a hydrodynamics major.
Fascinated by the call of the open sea, Kevin also took part in the 2019 Mini Transat, before being selected by "Team Vendée Formation" as skipper for the 2020 Figaro season. He finished first in the rookie ranking of the legendary "Solitaire du Figaro" race
Reduce
RIPA DI MEANA Vittoria
Technical preparer
Attracted to ocean racing since childhood, Vittoria studied naval architecture in La Spezia, in her native Italy. She even designed a Class40 for her thesis. With her diploma in hand, she moved to Lorient, the "Mecca of the open sea", to join this world she was so keenly interested in. She thus trained to prepare for the Mini 6.50 race and was in particular behind the success of her partner Ambrogio Beccaria, who dominated the 2018-2019 racing circuit through an infallible boat.
Vittoria then joined the Crédit Mutuel Class40 team, where she is continuing to apply her theoretical and practical knowledge.
Reduce
THE BOAT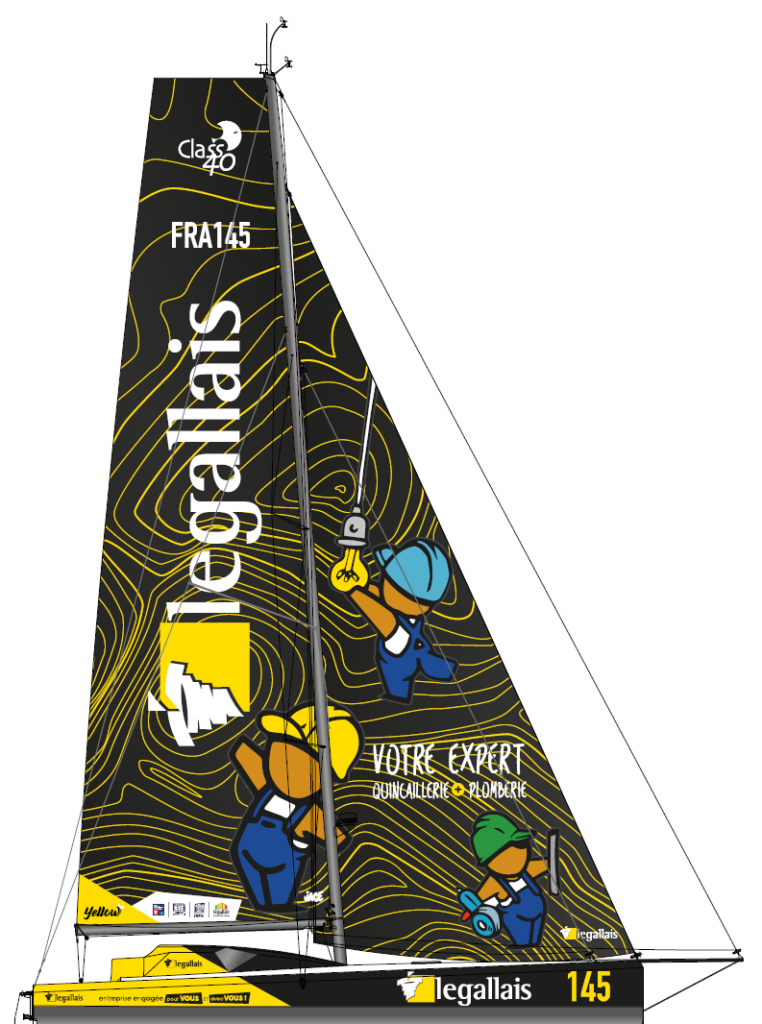 The Class40 rule emerged in the early 2000s with the aim of filling the gap between the Minis (6.50m boats) and the IMOCAs (18m). The idea was to create a racing machine that was seaworthy enough to cross the Atlantic safely.
It has now become a breeding ground for talent in ocean racing and allows both fine racers and aspiring round-the-world racers to gain solid maritime experience.
The Class40 No. 145 is a Mach 40.3 launched in 2015. As the second boat in the series dominating the races in 2016-2019, it combined performance and reliability. This attractive profile has already allowed him to cross the Atlantic 6 times.
Technical specifications
Overall length: 12.19 m
Midship beam: 4.5 m
Draught: 3 m
Displacement: 4,500 kg
Construction: Glass/Epoxy
PHOTO GALLERIES
VIDEO GALLERIES
WE'RE IN THE NEWS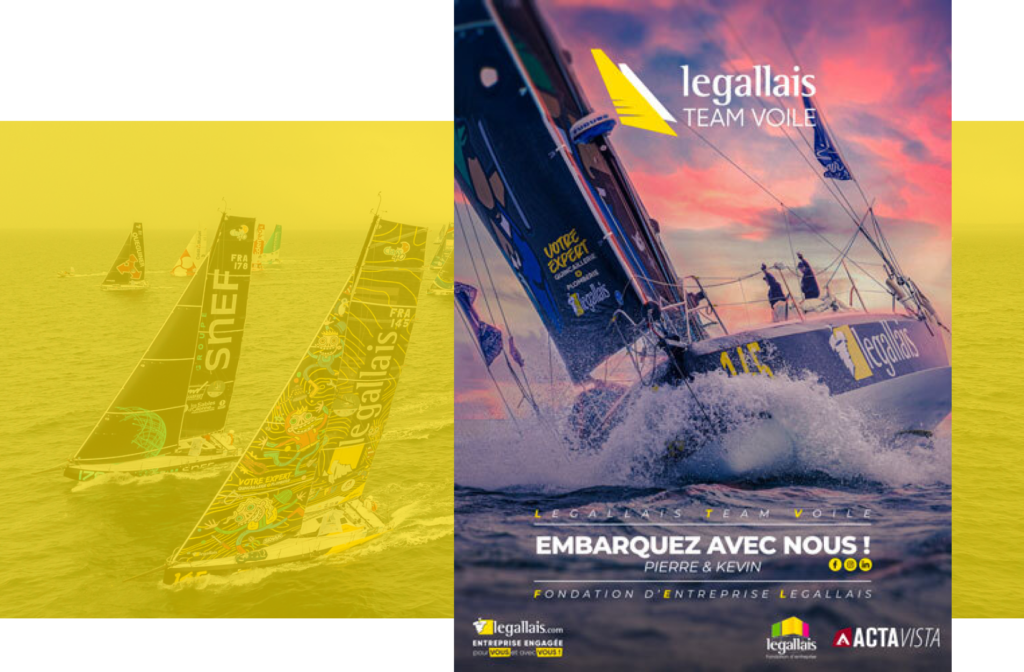 Find the LEGALLAIS SAILING TEAM crew on our social networks: