Legallais Sailing Team 2023
---
THE 2023 RACES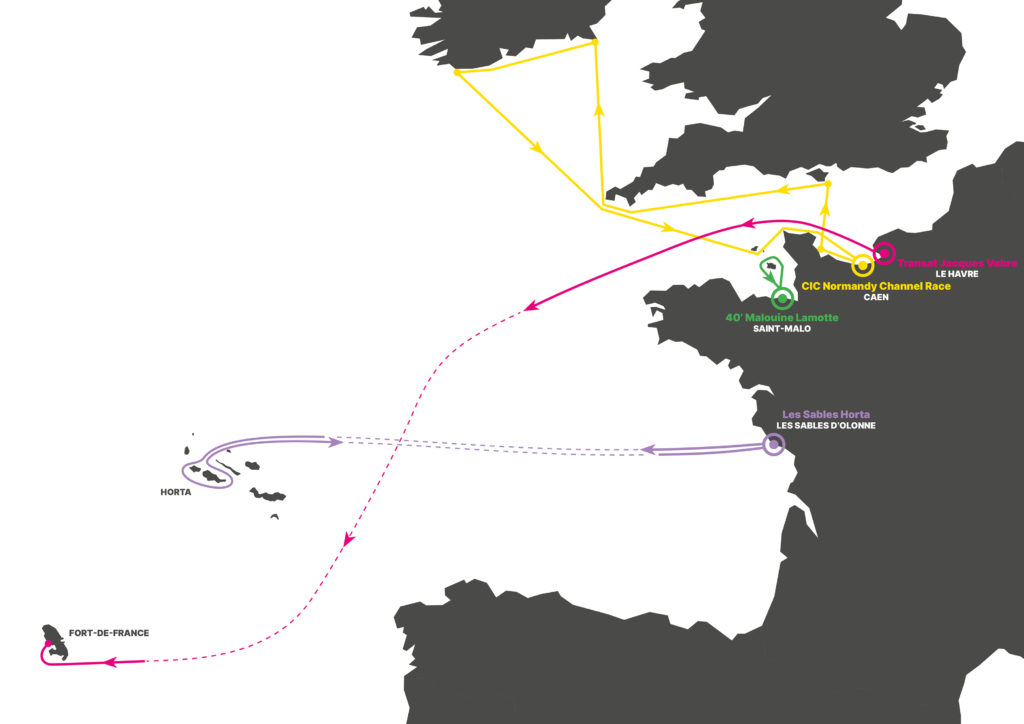 Having supported skipper Pierre Casenave-Péré on the Class40 circuit since 2021, LEGALLAIS is renewing its commitment to ocean racing with an ambitious new sports project. The year 2023 marks a turning point for the Legallais Sailing Team, with a new initiative focused on performance.
Normandy skipper Fabien Delahaye will be flying the company's colours at the helm of a latest-generation Class40 currently being built. For this double-handed race season, he will be accompanied by Corentin Douguet. Together, the two men will take part in four races this year. They will start the season with the CIC Normandy Channel Race in June, followed by Les Sables Horta on a training boat. The next race will be at the helm of the new LEGALLAIS Class40, due to be launched this summer. The duo will take part in the 40' Malouine Lamotte before lining up for the start of the eagerly-awaited Transat Jacques Vabre in November. A fast-paced programme that will allow the Legallais Sailing Team to express its full potential.
CIC Normandy Channel Race

Official partner
4 June 2023
Departure from Caen
Distance : 1,000 nm
Classement : 3rd
Durée : 4 days, 16 hours, 11 minutes and 33 seconds
27 June 2023
Departure from Sables d'Olonne
Distance : 2,540 nm
Classement : 8th
Durée : 10 days, 2 hours, 56 minutes and 26 seconds
21 September 2023
Departure from Saint-Malo
Distance : 150 nm
Classement : 6th
Durée : 20 hours, 55 minutes et 6 seconds
29 October 2023
Departure from Le Havre
Distance : 4,500 nm
THE TEAM
DELAHAYE Fabien
Skipper
Born in Rouen on 7 July 1984, Fabien discovered sailing at the age of 9 in Ouistreham, in Normandy. Initially drawn to Olympic sailing, where he joined the French youth 470 team, he then opted for ocean racing. He spent 6 seasons on the demanding Figaro2 one-design circuit from 2009 to 2014, where he won a French Champion title and several podium places, including second place in the demanding "Solitaire du Figaro" race in 2011.
In 2013, he won the Transat Jacques Vabre alongside Sébastien Rogues in a Class40. Two years later, he became a coach and joined Jean-Pierre Dick's team on the "Saint-Michel Virbac" foil boat IMOCA, where he was responsible for performance. The same year, Fabien took part alongside Jean-Pierre Dick in the Transat Jacques Vabre and then accompanied him to the Vendée Globe.
Fabien then left for 2 years on the mythical Ocean Race (formerly Volvo Ocean Race) with the Dongfeng team, as a sailor and responsible for the performance unit. A race of excellence that he won! In 2019, Fabien returned to the Figaro circuit with his new Figaro3 one-design foil boat. He spent three seasons racing single-handed and achieved podium places in the French Elite Championship and 5th and 6th places in the renowned "Solitaire du Figaro" race. At the same time, Fabien secured 2nd place on the podium in the Transat Jacques Vabre Class40 race with Sam Goodchild in 2019. His talent led him to share cockpits with some of the biggest names in ocean racing: Charles Caudrelier, Yoann Richomme, Paul Meilhat and Armel Le Cléac'h.
2023 promises to be a big year for Fabien: while managing Team Holcim-PRB's performance alongside Kévin Escoffier on the new edition of The Ocean Race during the round-the-world stopovers, he became the official skipper of the Legallais Sailing Team on the Class40 circuit.
Reduce
DOUGUET Corentin
Co-skipper
Born in Nantes, he began sailing on his family's Muscadet at the age of 2. He started competing at the age of 20, during his Merchant Navy studies. First Class 8, Jod 35, Laser, Habitable: Corentin varied the type of boat he sailed in and went from one regatta to the next with a group of friends. After graduating as a Merchant Navy officer, he took the radical decision to turn his passion into a career.
In 1998, he became a preparer on the Figaro circuit, and started convoying and racing as soon as possible. He took part in the Mini Transat in 2001. A first race during which he learned a lot. He then embarked on the "Tour Voile" adventure in a Farr30 and lined up at the start of the Transat AG2R in 2002. In 2004-2005, he returned to the Mini circuit with the firm intention of performing well. Aim achieved: he won a number of races, including victory in the Mini-Transat between La Rochelle and Salvador de Bahia. This victory marked the start of his career.
Corentin then embarked on a Figaro project, from 2006 to 2010. He twice finished 3rd overall in the "Solitaire du Figaro" race and won a stage in 2007. Between 2011 and 2013, he was skipper of a semi-professional project in the "Tour de France à la Voile". He then returned to the Figaro circuit with his sights set on the 2016 Vendée Globe. For the lack of partners, he continued to play a leading role in the Solitaire du Figaro. In 2019, he finished 4th, "3 minutes from the podium". In 2021, Corentin sailed with Tanguy Le Turquais in the Concarneau – Saint-Barthélémy double-handed transatlantic race, finishing 2nd.
In 2022, Corentin entered the Class40 circuit flying the colours of Quéguiner-Innoveo. He took podium after podium place at the helm of a latest-generation boat, culminating in 3rd place in the legendary Route du Rhum race. He won the Class40 2022 Champion award. This year, Corentin has joined the Legallais Sailing Team alongside Fabien Delahaye, who are together determined to be at the top of the podiums.
Reduce
LECHARTIER Henri
Technical preparer
Originally from the Orne region, Henri has always been drawn to the sea. His first maritime experience came at the age of 14, when he spent a year on a boat. At the age of 18, he left Normandy for Brittany. With his baccalaureate diploma in hand, he enrolled in a 2-year higher education certificate (BTS) in Management, followed by a professional degree in tropical agriculture, which he completed in La Réunion. But the call of the open sea proved too strong for Henri, who decided to take a state diploma (Brevet d'État) in sailing and spent a few years in the West Indies as a leisure boat skipper.
When his first child was born, Henri decided to return to France. Interested in racing but lacking a network, he joined the 1st class of ocean racing sailboat preparers ("Préparateur de Voiliers au course au large") organised by AFPA in Lorient. After 6 months of intensive training, he was immediately offered an assignment with Xavier Macaire. Henri made a name for himself and worked with several skippers, mainly on the Figaro circuit.
He crossed paths with Fabien Delahaye several times, but never worked with him. In 2022, he decided to ask him to assist him in his Class40 project. Accustomed to "Figaro" projects, Henri will be working for the first time on the Class40 circuit alongside a structured team with a wide range of skills. "The Legallais Sailing Team project is really exciting in a high-level Class40 circuit"; concluded Henri.
Reduce
THE COMMITTED LEGALLAIS SAILING TEAM
In 2022, the Legallais Sailing Team made a commitment to the ACTA VISTA association, a major player in the social inclusion and employability of people in vulnerable situations, through heritage restoration. At the end of the 2022 sporting season, which featured five races, over €8,000 had been donated to ACTA VISTA to support their associative project.
This year, the Legallais Sailing Team will be sailing the seas and oceans in support of the "Fondation Caen Normandie Santé" (Caen Normandy health foundation). Created in June 2018 under the impetus of the Caen Normandie University and the Caen University Hospital, the "Fondation Caen Normandie Santé" aims to improve the comfort of patients and those around them, speed up research and tackling diseases or disabilities, and optimise the working conditions of healthcare professionals by funding exceptional projects. The Foundation's approach is based on the values of solidarity, proximity, medical excellence, innovation and transparency. These values echo those of the Legallais company.
The "Fondation Caen Normandie Santé" is planning to set up a "Maison des Familles" near the Caen University Hospital, to provide a place to stay and live for relatives of hospitalised patients. Nine fully-equipped studio flats will be fitted out, along with communal living areas, to provide families with the best possible support during the ordeal of illness.
Legallais has undertaken to donate €1 per nautical mile sailed by the Legallais Sailing Team over the entire 2023 sports programme to the "Fondation Caen Normandie Santé".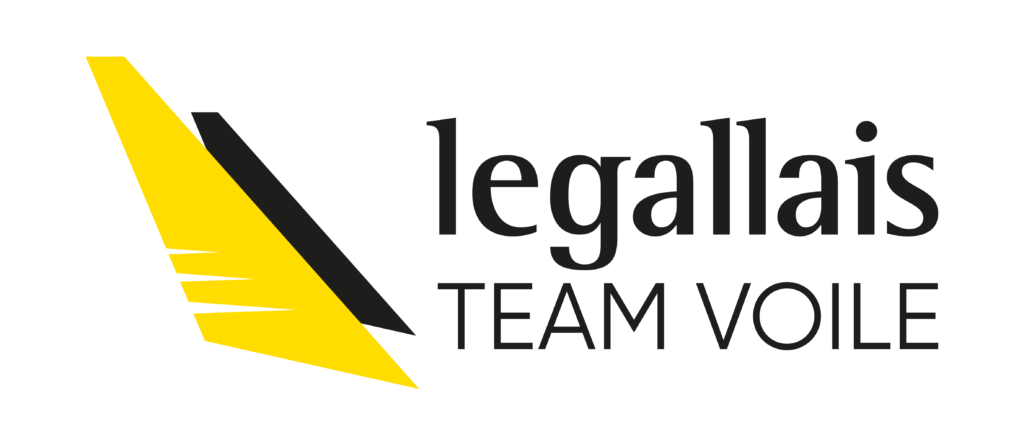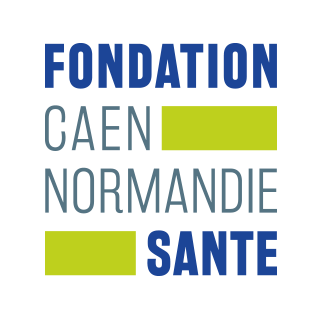 Follow the collection


THE SHIPYARD OF NEW CLASS40 LEGALLAIS
After 8 months of construction in the Grand Largue Composites and V1D2 shipyards in Caen, the new Class40 LEGALLAIS was launched on Thursday August 31, 2023. An important day for the Legallais Team Voile, which aims, with this Lombard plan, performance in the very dynamic Class40 fleet.
This new generation monohull was designed to meet a dense Class40 calendar which requires sailors to have a high level of expertise to shine both on transatlantic races and during coastal courses. For Fabien Delahaye, this new Class40 LEGALLAIS is the result of many discussions carried out, particularly with the architects, with the aim of presenting a speedy boat in all types of weather.
PHOTO GALLERIES
VIDEO GALLERIES
WE'RE IN THE NEWS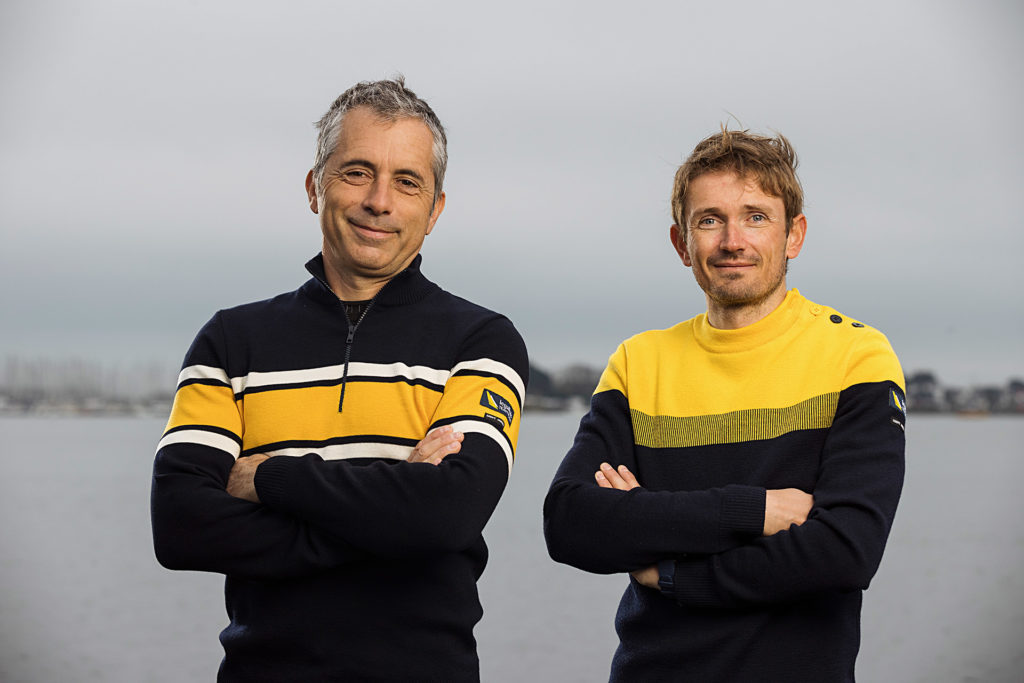 Find the LEGALLAIS SAILING TEAM crew on our social networks: